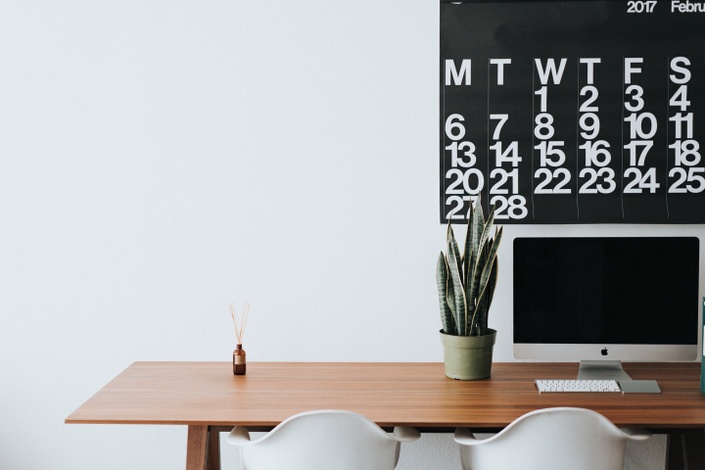 Breaking Every Day into Slivers Not Chunks
Practical Skills to Deal With Everyday Stressors
You are so ready to eliminate stress and anxiety without dishing out thousands of dollars on seeing a therapist every week
Does any of this sound familiar?
You're working around the clock but you feel like you're not getting anywhere.

You're so stressed out that you can't sleep. Your mind just keeps racing.

You snap at your coworkers when they ask about a project.

You yell at your spouse when they ask you to take out the garbage.

You're on the edge of burnout!
---
Any of the points above resonate with you?

If so, keep reading! You're in the right place.
You've tried everything to help reduce your anxiety and stress but nothing works. You just lose motivation and just get stuck.
You've read all of the stress management blogs and books, watched and listened to videos on YouTube about how to stop anxiety but you're more confused and frustrated than ever before. You're trying to figure out how to stop stress and anxiety on your own without any help or guidance.
You just wish someone who understands you will just take you by the hand and guide you through each step in order.
Imagine what it would feel like when you've been able to sleep through the night soundly, wake up feeling refreshed, and finally be able to get more done at work without snapping at your boss and colleagues.

Imagine what you're going to feel like once you've learned how to manage stress in healthy ways, figured out how to minimize anxiety, get more done at work, be less tense at home, and feel calm and clear-headed everyday.

Picture having a complete stress management toolkit everywhere you go. You'll be equipped to handle any situation.
You're ready to take a hold of your stress and anxiety once and for all, but you've got a lot of questions.
"Where do I start the process?"

"How am I going to know which strategies and skills will work for me?"

"Do I have to learn a new methodology?"

"I don't have the time. How am I going to learn new skills?"

"This seems hard. I don't want to be overwhelmed. I don't have a plan to follow."
Trust me, I know that there's so many questions, a lot of hype, and garbage available out there, if you're starting a new stress management plan for the first time. If you don't have a step-by-step guide to follow, then it's easy to lose focus, get off track, make silly mistakes, and never end up learning how to manage stress and anxiety in healthy ways. Without any support, it's hard to make any progress. Doing it alone is very hard.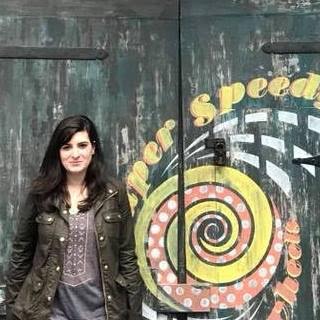 "I really believe Breaking Every Day into Slivers Not Chunks: Practical Skills to Deal With Everyday Stressors has something for everyone. I don't know a single person in my life who doesn't suffer from some sort of stress. These are practical methods of identifying, understanding, and coping with both the causes and results of stressful thoughts or situations, and there are different options for all sorts of people. Whether you just tend to be super anxious like me, or you're just going through a particularly stressful time, I think it's worth checking out this course!" -- Alex Desai
Life Before with Stress & Anxiety
You're stressed out from the minute you wake up in the morning.

You snap at your spouse when they ask to drop the kids off at school

You get nasty with your boss and coworkers after they ask you to do something at work.

You're so stressed out that you can't fall asleep until 3 in the morning.

You yell at anyone who asks you to do something at home or work.

You procrastinate on doing home and work-related tasks.
---
Life After You've Learned How to Manage Stress & Anxiety
You can think clearly.

You wake up feeling refreshed.

You're cordial to your coworkers and boss.

You complete all of the tasks on your schedule.

You want to spend time with your family and friends.
Course Curriculum
Breaking Every Day into Slivers Not Chunks: Practical Skills to Deal With Everyday Stressors
Available in days
days after you enroll
Module Breakdown
Module 1: Everyday Stressors: Discover simple skills that can help increase your productivity and stop those everyday stressors from weighing you down.

Module 2: Stress and Sleep: Stop feeling frazzled at night and catch those much-needed z's.

Module 3: Stress and Work: Manage your schedule and develop strategies to deal with difficult coworkers or toxic team members.

Module 4: Stressful Relationships: Learn how to manage stress in all your relationships without losing your cool.

Module 5: Negative Thoughts: Eliminate the vicious cycle of negative thinking—stop negative self-talk once and for all.

Module 6: Procrastination: Stop practicing avoidance so you can finally get moving!
And more importantly:
Easy Self-Care Tips: Start caring for yourself during stressful times and practice quick skills that will help improve the moment.

Relaxation Strategies: Find the right relaxation strategies for your overall lifestyle.

Mindfulness: Develop the ability to be present in the moment without ruminating about the past or worrying about the future.

Bad Stress vs. Good Stress: Learn the differences between bad and good stress in everyday living and find out how to use both to your advantage.
This is a digital program.
You can do the course from anywhere in the world, anytime, and on your schedule.
You can complete the course from the comfort of your own home, as long as you have an internet or wi-fi connection! The program is completely digital so you can access it from anywhere through our private course portal. And you'll never miss anything beat.
How long does the course take to complete?
This varies according to how much time you dedicate to completing the course. Most of our students are able to finish within four weeks. Others may take a few extra weeks to complete it. Just remember, there's no rush or right or wrong amount of time. You have lifestyle access to the program. Just keep in mind that this is not a quick fix by any means.
We generally recommend setting aside two to three hours a week to review the material and put it into practice.
There has never been a better time to start managing your stress and anxiety. Why start now instead of waiting another three or six months?
Starting right now will allow you to:

Start feeling stress relief

Stop feeling overwhelmed and anxious

Stop worrying about things that are out of your control

Eliminate procrastination

Start feeling calm and happy again
Who this is for
How do you know if you're ready to enroll in this course?
You're ready if…
You're looking to take control of your stress and anxiety

You're ready to feel a sense of relief

You're ready to start sleeping through the night

You're ready to stop procrastinating

You're ready to start increasing your productivity at work

You're ready to start feeling happy again
You're not ready if…
You're unwilling to put in the work

You expect someone else to do the work for you

You're not willing to learn new skills and strategies

You're lazy

You constantly whine
Important dates
You can access the course as soon as you enroll. You'll have immediate access to all of the resources.
You'll finally be able to learn how to manage stress and anxiety and how to …
Be calmer and level-headed

Sleep through the night without intrusive thoughts

Stop negative thinking

Stop procrastinating and be more productive at work

Get along with your boss and coworkers

Be more patient at home

Feel happier overall
You have two options here.
You can keep reading every blog post about stress management and book on anxiety that may pay off in years.
Or…
You can use my step-by-step stress management and anxiety system to start taking control of your life again and start seeing serious results within just a few weeks.
Think about where you want to be in three months from now. Do you have help and guidance to get you there?
If you're truly ready to start taking control of your stress and anxiety, then Breaking Everyday Into Slivers Now Chunks is going to be a game-changer in your daily life.
You can do this even if you are busy.
"I don't have enough time."
Listen I understand. We're all busy. But you can go this course in a few hours a week.
"I don't have the money."
For less than a Starbucks coffee a day, you can be your way to feeling better without having to drive to see a therapist.
Total Value
By learning these skills and strategies through our online program, you get huge benefits without a huge price tag.
Hiring a therapist would cost at least $1,200

Hiring me as your 1:1 coach or therapist would cost at least: $1,800

Enrolling in a college course would cost at least $1,800 but some universities charge upwards of $2,900
Your Instructor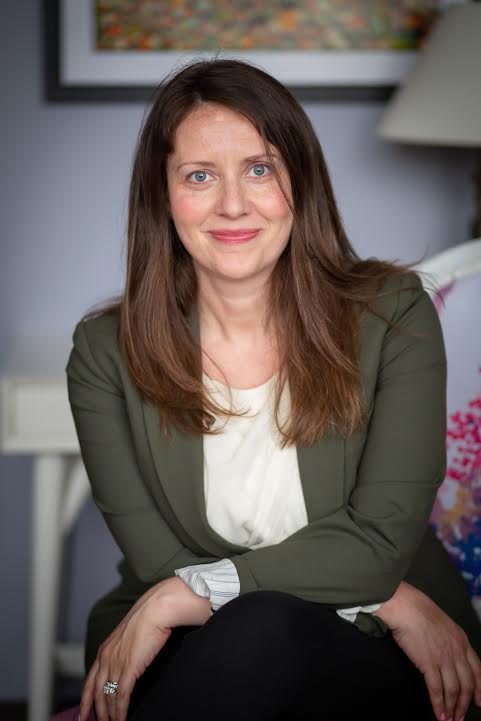 About the instructor:
Angela Ficken, LICSW is a full-time psychotherapist in private practice. Her office is located in Boston, MA. She specializes in OCD, eating disorders, and anxiety related concerns.
She started her career at McLean Hospital, which is one of the top ranking psychiatric hospitals in the country, and affiliated with Harvard University. She was the head social worker on an inpatient unit that focuses on anxiety and depression. During her time at McLean, she trained in exposure therapy, and became certified in CBT and DBT. Shortly thereafter, she worked at Harvard University as a primary therapist for undergraduate and graduate students. During her time there, she taught students CBT and DBT skills to help them manage a range of challenging emotions that young adults face daily.
Along with her work at McLean and Harvard, Angela had a small private practice for years before she decided to move to full time in 2013. From there, she focused her attention on working with young adults and entrepreneurs primarily after noticing that both groups struggled with anxiety disorders and stress-related issues due to life transitions and the uncertainty of what was coming next in their lives. The struggle, as they say is "real".
She spent years fine tuning her practice and building her business into something more than a standard full-time private practice. She began writing for Huffington Post as an expert, which then catapulted her into writing for other major online sources which include Marriage.com where she is a verified expert, YourTango.com, ThriveGlobal.com, and has been quoted in Oprah Magazine, and on MSN.com, Bustle.com, Popsugar.com, Buzzfeed.com, Nylon magazine, Getstigma.com, and Justluxe.com. She has also been a guest on Onward Nation with Stephen Woessner where she talked about OCD and intrusive thoughts, as well as on the radio in Chicago and Reno speaking about stress and anxiety.
Through her writing and hearing from her clients how difficult it was finding an understanding therapist - one who could actually teach coping strategies to manage difficult emotions - she decided to create the Breaking Every Day into Slivers Not Chunks: Practical Skills to Deal With Everyday Stressors course to reach more people other than those she could meet with in her office. The course and app are perfect combination to help those who have significant stress in their lives and struggle to find ways of coping and managing their emotions.
Angela's goal in creating the course and the app is to help as many people as she can who need help with stress and anxiety relief. She designed the course to reflect individual sessions and the skills she teaches to her clients.
"After reviewing Angela Ficken's course on stress management, I immediately realized how handy all of her skills and strategies will be in all different situations - whether at work or at home. This is definitely a resource I will rely on when I am feeling overwhelmed and stressed out." -- Tayelor Kennedy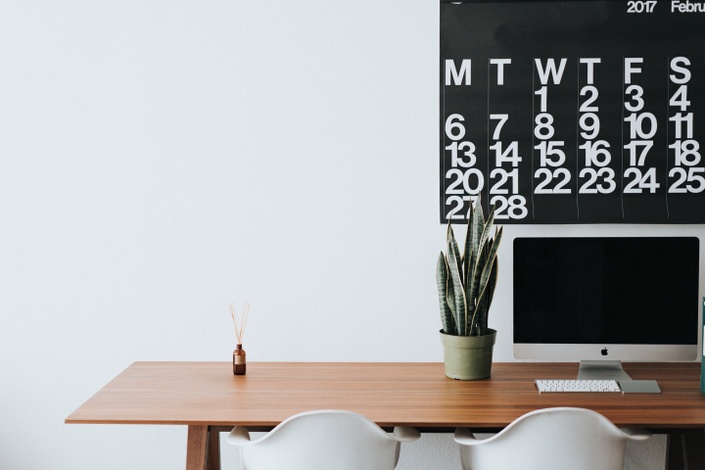 Breaking Every Day into Slivers Not Chunks
Practical Skills to Deal With Everyday Stressors
Course Curriculum
Breaking Every Day into Slivers Not Chunks: Practical Skills to Deal With Everyday Stressors
Available in days
days after you enroll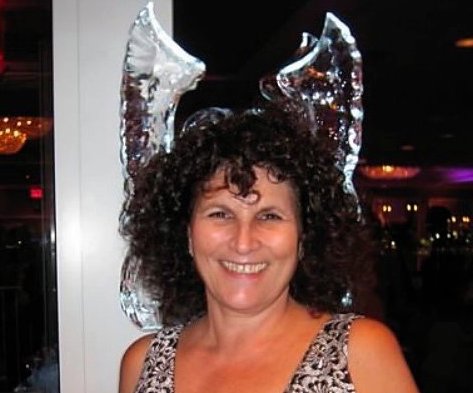 "Just like everyone, I have a lot of stress, so I started looking for tips on how to manage that stress more effectively. When I came across Angela Ficken's stress management and anxiety reduction course, I found her tips to be simple, actionable, and useful for any situation. I'll be referencing the material every time I'm feeling stressed and overwhelmed." -- Stacey Kissas
Frequently Asked Questions
When does the course start and finish?
The course starts now and never ends! It is a completely self-paced online course - you decide when you start and when you finish.
How long do I have access to the course?
How does lifetime access sound? After enrolling, you have unlimited access to this course for as long as you like - across any and all devices you own.
What if I am unhappy with the course?
We would never want you to be unhappy! If you are unsatisfied with your purchase, contact us in the first 10 days and we will give you a full refund.
Guarantee
We believe in Breaking Every Day into Slivers Not Chunks: Practical Skills to Deal With Everyday Stressors and the skills and strategies taught in it so much. But we want you to feel confident in trying it out for yourself.
That's why we have a 100% risk-free guarantee. You can try the course for 60 days, and if you aren't satisfied with it, just ask for a full refund.
If you do the work, show us you did the work, put in your best effort, and still don't think we delivered, we will issue a full refund. To read our full refund policy, click here