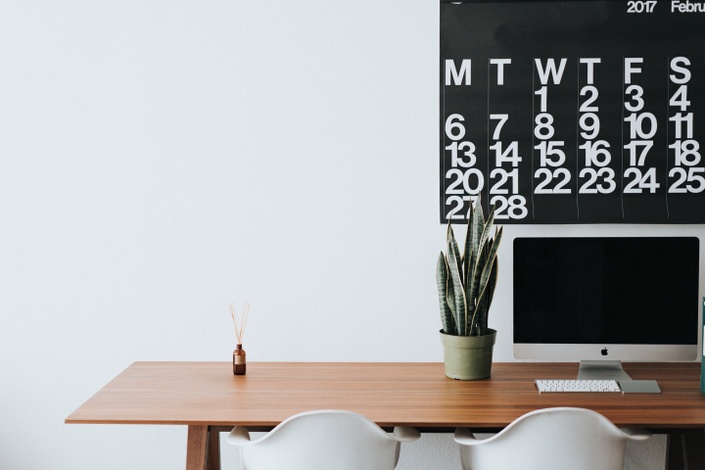 Breaking Every Day into Slivers Not Chunks
Practical Skills to Deal With Everyday Stressors
50% Off Enrollment During October

We've seen that now more than ever, people need actionable strategies they can use to control anxiety and stress.

That's why we're cutting the price of enrollment in half for people enrolling during September.

It's our way of saying we know people are struggling.

And we're here to help.
---
Angela has been featured in:


Do you feel like you can't talk about the stress in your life because everyone else looks like they "have it together"?
Do you feel self-care is important but can't find a way to set aside time for yourself?
Well, did you know that the American Psychological Association (APA) found that stress levels have increased for 44% of Americans over the past five years? That's almost half the country! And according to the APA, 60% of Americans don't feel they are doing a good job taking care of their health.
What does this mean? It means you are not alone.
Instead of managing stress in healthy ways, the majority of Americans reach for unhealthy coping skills. One-third of Americans reported that they skipped a meal in the last month, and the other two-thirds reported overeating or eating unhealthy foods—all because of stress. Another 40% reported difficulty sleeping.
When I worked at Harvard University as a primary therapist to students, I witnessed firsthand the pressure caused by a combination of high performance and self-doubt. Negative thoughts such as "what if I can't do this?" or "what if I'm not cut out for this?" can do a lot of damage. In the 900 student visits I had each academic year, my mission was to teach young adults the skills and strategies they needed to manage challenging emotions and move through failure and general stress with more ease.
Before joining the team at Harvard, I worked at McLean Hospital, a Harvard affiliate and one of the top-ranking psychiatric hospitals in the country, as a Senior Clinical Social Worker on the Inpatient Adult Short Term Unit. But it was through my work at Harvard College and Harvard Law School that I recognized just how many successful people experience stress, how many different layers of stress there are, how people can experience stress differently, and how quickly one can feel better when they are equipped with more effective coping strategies.
I loved working at Harvard and helping students manage daily stressors, develop coping skills, and flourish. It's why I eventually decided to start my private practice, Progress Wellness, where I can focus on helping even more people of all ages with anxiety and stress management.
---
https://www.apa.org/monitor/2011/01/stressed-america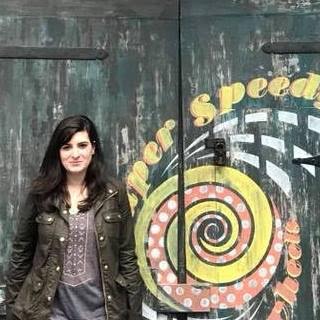 "I really believe Breaking Every Day into Slivers Not Chunks: Practical Skills to Deal With Everyday Stressors has something for everyone. I don't know a single person in my life who doesn't suffer from some sort of stress. These are practical methods of identifying, understanding, and coping with both the causes and results of stressful thoughts or situations, and there are different options for all sorts of people. Whether you just tend to be super anxious like me, or you're just going through a particularly stressful time, I think it's worth checking out this course!" -- Alex Desai
But knowing that almost half of America is struggling with an increase in stress, and that even more are having a difficult time incorporating self-care into their lives, I wanted to do more. So I created an online course that focuses on every strategy I teach in six weeks worth of sessions.
Now you don't need to live in Boston to gain access to what I teach; you don't even need to leave the comfort of your home! You can go at your own pace and focus on the lessons that speak most to you.
The average price for one individual therapy session is $165. This course offers more than a month worth of skills and strategies for all different types of stress for less than the cost of two individual sessions. That's a savings of close to $1,000.
Breaking Every Day into Slivers, Not Chunks: Practical Skills to Deal with Everyday Stressors is (as you'd expect by the name!) broken down into seven simple modules that will help you manage stress and anxiety across all areas of your life.
Everyday Stressors: Discover simple skills that can help increase your productivity and stop those everyday stressors from weighing you down.
Negative Thoughts: Eliminate the vicious cycle of negative thinking—stop negative self-talk once and for all.
Procrastination: Stop practicing avoidance so you can finally get moving!

Stressful Relationships: Learn how to manage stress in all your relationships without losing your cool.

Stress and Work: Manage your schedule and develop strategies to deal with difficult coworkers or toxic team members.

Stress and Sleep: Stop feeling frazzled at night and catch those much-needed z's.

Easy Self-Care Tips: Start caring for yourself during stressful times and practice quick skills that will help improve the moment.

Relaxation Strategies: Find the right relaxation strategies for your overall lifestyle.

Mindfulness: Develop the ability to be present in the moment without ruminating about the past or worrying about the future.

Bad Stress vs. Good Stress: Learn the differences between bad and good stress in everyday living and find out how to use both to your advantage.
Course Curriculum
Breaking Every Day into Slivers Not Chunks: Practical Skills to Deal With Everyday Stressors
Available in days
days after you enroll
It's still my goal to help as many people as I can with stress and anxiety relief. At Progress Wellness, my work has grown beyond the student population. Although I still meet with students from all over the Boston area, I also work directly with people who work in high-stress work environments—entrepreneurs, medical residents, and law associates—and many others who suffer from anxiety. No matter who they are, I teach them the same coping skills that I've shared in my course. My clients have told me how helpful and transformative these skills have been for them. My hope is that they will be for you too.
Your Instructor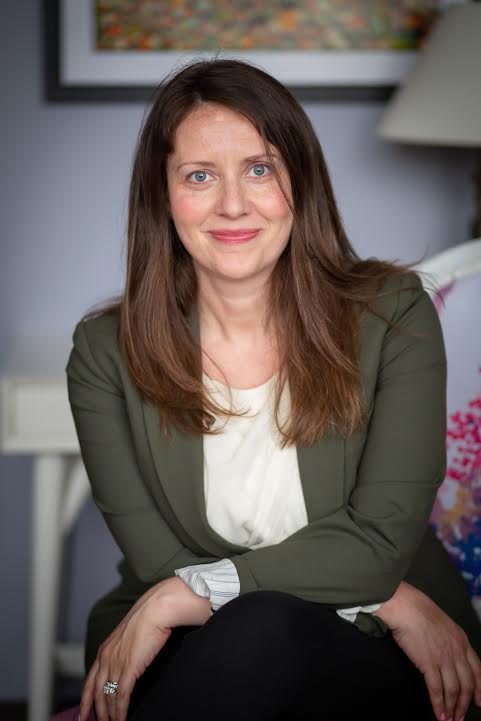 About the instructor:
Angela Ficken, LICSW is a full-time psychotherapist in private practice. Her office is located in Boston, MA. She specializes in OCD, eating disorders, and anxiety related concerns.
She started her career at McLean Hospital, which is one of the top ranking psychiatric hospitals in the country, and affiliated with Harvard University. She was the head social worker on an inpatient unit that focuses on anxiety and depression. During her time at McLean, she trained in exposure therapy, and became certified in CBT and DBT. Shortly thereafter, she worked at Harvard University as a primary therapist for undergraduate and graduate students. During her time there, she taught students CBT and DBT skills to help them manage a range of challenging emotions that young adults face daily.
Along with her work at McLean and Harvard, Angela had a small private practice for years before she decided to move to full time in 2013. From there, she focused her attention on working with young adults and entrepreneurs primarily after noticing that both groups struggled with anxiety disorders and stress-related issues due to life transitions and the uncertainty of what was coming next in their lives. The struggle, as they say is "real".
She spent years fine tuning her practice and building her business into something more than a standard full-time private practice. She began writing for Huffington Post as an expert, which then catapulted her into writing for other major online sources which include Marriage.com where she is a verified expert, YourTango.com, ThriveGlobal.com, and has been quoted in Oprah Magazine, and on MSN.com, Bustle.com, Popsugar.com, Buzzfeed.com, Nylon magazine, Getstigma.com, and Justluxe.com. She has also been a guest on Onward Nation with Stephen Woessner where she talked about OCD and intrusive thoughts, as well as on the radio in Chicago and Reno speaking about stress and anxiety.
Through her writing and hearing from her clients how difficult it was finding an understanding therapist - one who could actually teach coping strategies to manage difficult emotions - she decided to create the Breaking Every Day into Slivers Not Chunks: Practical Skills to Deal With Everyday Stressors course to reach more people other than those she could meet with in her office. The course and app are perfect combination to help those who have significant stress in their lives and struggle to find ways of coping and managing their emotions.
Angela's goal in creating the course and the app is to help as many people as she can who need help with stress and anxiety relief. She designed the course to reflect individual sessions and the skills she teaches to her clients.
"After reviewing Angela Ficken's course on stress management, I immediately realized how handy all of her skills and strategies will be in all different situations - whether at work or at home. This is definitely a resource I will rely on when I am feeling overwhelmed and stressed out." -- Tayelor Kennedy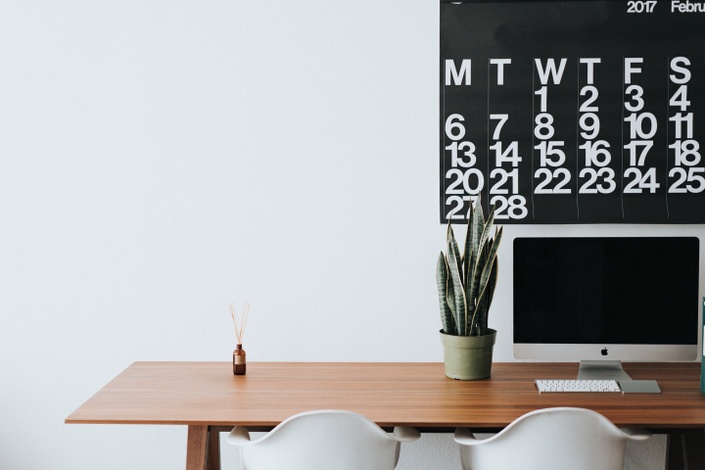 Breaking Every Day into Slivers Not Chunks
Practical Skills to Deal With Everyday Stressors
Course Curriculum
Breaking Every Day into Slivers Not Chunks: Practical Skills to Deal With Everyday Stressors
Available in days
days after you enroll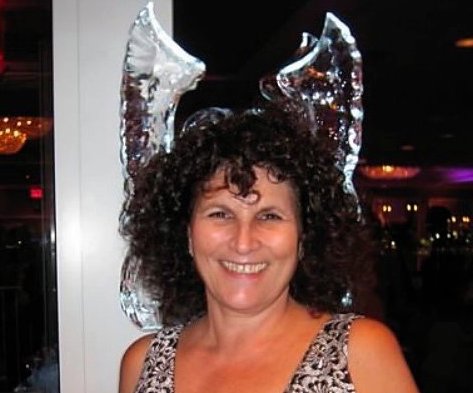 "Just like everyone, I have a lot of stress, so I started looking for tips on how to manage that stress more effectively. When I came across Angela Ficken's stress management and anxiety reduction course, I found her tips to be simple, actionable, and useful for any situation. I'll be referencing the material every time I'm feeling stressed and overwhelmed." -- Stacey Kissas
Frequently Asked Questions
When does the course start and finish?
The course starts now and never ends! It is a completely self-paced online course - you decide when you start and when you finish.
How long do I have access to the course?
How does lifetime access sound? After enrolling, you have unlimited access to this course for as long as you like - across any and all devices you own.
What if I am unhappy with the course?
We would never want you to be unhappy! If you are unsatisfied with your purchase, contact us in the first 10 days and we will give you a full refund.